Survey
Community and Staff Survey
January 2016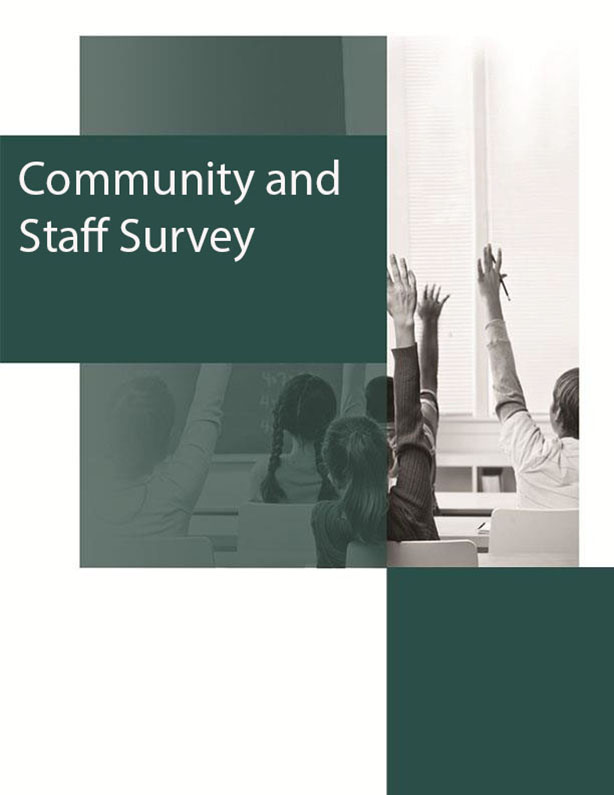 The Kansas City, Kansas Public Schools (KCKPS) is administering a survey to parents and staff to gauge perceptions of KCKPS, and to understand how the district is doing in terms of implementing its mission, vision and goals.
KCKPS has partnered with Hanover Research, an independent market research firm based in Washington, D.C., to administer and analyze this survey.
Please take a few minutes to complete the survey by clicking on the link below. Responses are completely anonymous and will be kept in strict confidence. If you are both a staff member at KCKPS and a parent/guardian of a KCKPS student, you will be directed to take a version of this survey intended for KCKPS staff. The survey takes about 10-15 minutes to complete. It is available in both English and Spanish.
High School Directory
High School Directory
Middle School Directory
Middle School Directory
Notice of Time and Place of Special Meeting - October 30, 2014
Notice of Time and Place of Special Meeting - October 30, 2014
FOR IMMEDIATE RELEASE
October 28, 2014
Contact: Susan Westfahl, Clerk of the Board, (913) 279-2235
A special meeting of the Kansas City, Kansas Board of Education is hereby called for Thursday, October 30, 2014, at 8:30 a.m., at Wyandotte High School, 2501 Minnesota Avenue, Kansas City, Kansas.
In addition to regular business itemized in the published agenda, the purpose of such special meeting shall be to assemble in retreat fashion to discuss the District Continuous Improvement Plan (DCIP). Board members will visit classrooms at Wyandotte to observe how the DCIP drives the daily work of increasing student achievement.
Dated this 28th day of October, 2014.

Susan E. Westfahl
Clerk of the Board
- 30 -
Melissa Fears • Communications Office
2010 N. 59th Street • Kansas City, KS 66104 • 913-279-2242