2006 Reasons to Believe Alumni Honor Roll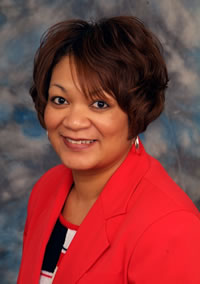 Schlagle High School, 1980

Helping people get through hard times is what Stacy Copeland does for a living.
She is the Director of Johnson County Housing Services, an organization that provides housing assistance to low to moderate income families in Johnson County. She has spent nearly 4 years with the organization and close to 12 years in the housing industry and continues to be rewarded each day by giving to others.
"I think each person has an assignment or purpose for their lives, and I found mine in housing," she said. "Through this service, I can help the people I meet get through tough times and accomplish greater things."
Copeland knows financial struggles because she faced them while trying to complete college. But the support of her family and the strength she inherited from her Mom helped her to persevere. Today, she has both her bachelor's and master's degrees, and a supportive husband and children that give her reasons to believe in herself.
She credits her Mom for setting a positive example for her while growing up. A single parent, her Mom sometimes worked two or three jobs to support Copeland and her three siblings. But Copeland said her Mom never let her struggles show. It is an example that she tries to emulate.
Copeland's strong spiritual foundation has been her source of strength throughout her life as well. She is a member of the Church of the Living God where she serves as sanctuary choir assistant director, young people's progressive union teacher, finance chairperson, and more
She has received a number of awards over the years for her accomplishments and volunteerism including the Delta Sigma Theta Torch of Excellence Award and Woman of Achievement Award for Habitat for Humanity, and Friends of Yates Black Woman of Distinction.
Copeland works at surrounding herself with positive people, and she encourages students to do the same.
"Set goals, keep focused, and try not to be distracted by the negativity that may surround you. Draw upon your spiritual foundation that will get you through to great things," she said.